Preformed Line Products (PLP) is pleased to introduce a more complete transmission package, with their enhanced line of compression products. PLP now offers compression deadends and splices for high-temperature conductors (ACSS) along with the standard compression products for ACSR.
Features of this product include: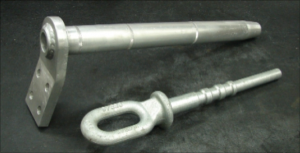 Utilizes a two-stage compression process, requiring compression of a steel component around the steel core, and an aluminum component around the aluminum wire.
Able to withstand higher temperatures, up through 250⁰C that are required for ACSS conductors.
Compression of products can be completed with industry standard presses and dies.
Deadends and splices meet ANSI requirements for holding strength of 95% of conductor RBS.
Jumper pads and various hardware configurations available.
For more information, click here or contact moc.s1695993524elas-1695993524rewop1695993524@sela1695993524s1695993524.