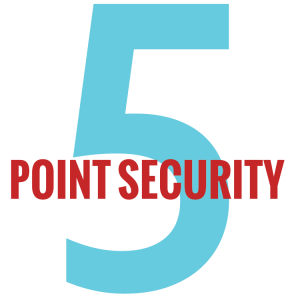 FIVE-Point Substation Security
Power Sales Group and BETAFence USA have come up with 5 considerations for selecting materials and suppliers to meet NERC CIP-014 protocol. Here's what you should know.
---
1.

 The Three "D's" of an effective Site Security Plan
DETERRENCE – Reduce possible attacks, making a "high risk" target less obvious for would-be attackers.
DETECTION – Identify attacks – before or during action – and deploy appropriate response.
DELAY – Make attacks more difficult, adding time to allow for identification and response.
2.

 

Security Mesh or Smart Fencing vs. traditional Chain Link
While chain link fencing offers decreased cost and has been the traditional substation fence of choice for decades, consideration should be given to "Smart Fencing":
Anti-Cut – resists common cutting tools due to the small spacing between wires, its heavy gauge, and the amount of cuts needed for penetration prove it to be more advantageous than chain link.
Anti-Climb – small mesh spacing strongly resists hand and foot holds for climbing
Security Integration- Seamless integration with complementary security components.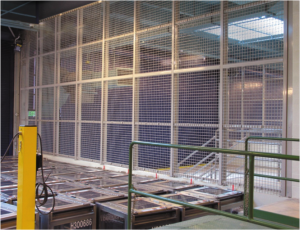 3.

 Anti-Ram

There are two different rating levels when defining anti-ram protection – DoS (K-Ratings) and the ASTM F2656 07 Standard or "M-Designations".  Both assume a vehicle weight of 15Klbs, then apply a vehicle speed of 30, 40 and 50mph.  Each standard then allows for a maximum amount of penetration measured in feet.  It is up to the utility to specify the rating needed for the application.
4. 

Ballistic Walls
UL-752 specifies ballistic standards.  It has a designation determined by the firearm and round of ammunition.  It is up to the utility to specify what level of protection is needed.  When determining the wall, give thought to a material that is modular and easy to install, promotes critical airflow, is removable (in case the asset needs to be replaced) and is non-conductive.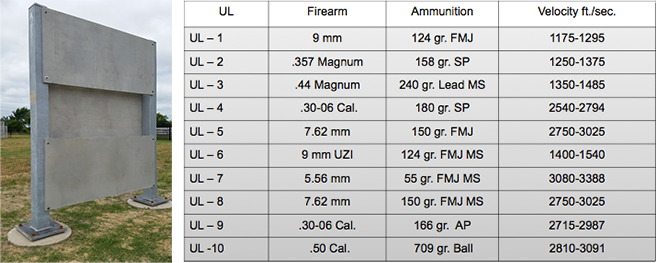 5. 

Utility Experience
Power Sales Group has over 23 years of experience helping customers with Substation Equipment.  Special consideration needs to be given to, 1) manufacturers that have long-standing track records with electric utilities, 2) to companies that know how to provide a complete substation drawing package and, 3)  to the people that can do site visits free of charge and work with the utility to determine the level of protection needed for each of their substations.  Power Sales Group Inc. will guide you through these important considerations for we know in this arena, one size certainly does not fit all.