Our representative John Hatch recently visited the Orlando AWEA Windpower Exhibition on May 19-20. The show attracted industry experts from all across the world to showcase new innovations in alternative and renewable energy.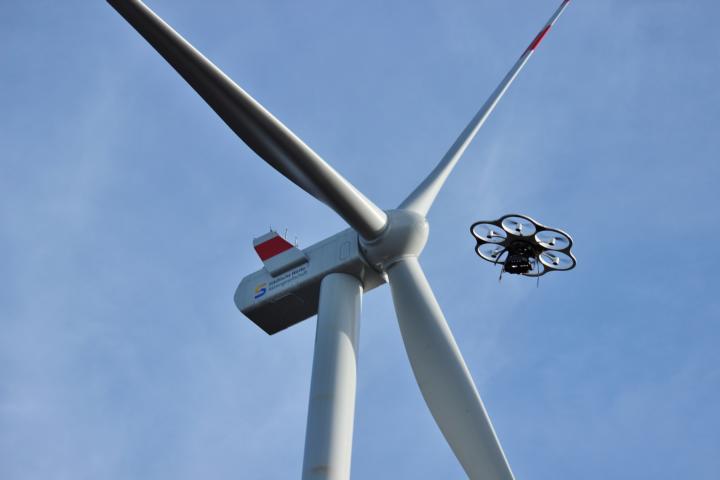 John visited several notable booths including those of Reed & Reed, Southern States, G&W and Cianbro engineering groups. John reported that from booth to booth the buzz was all about drones.
"The hot topic of the show was definitely the use of drones.  These can be used as a preventative maintenance tool as well as scouting out new possible locations.  They will soon be commonplace within the industry," said John.
When it comes to labor-intensive site surveying, improvements in drone technology are allowing energy companies to save time and money. Drones can be used to observe tough to reach areas on wind turbines and identify wayward heat signatures from failing solar panels. They're able to inspect power lines, oil and gas piping and survey project space for endangered wildlife.
In this video drones survey 165 turbines on an offshore farm, reducing inspection time by 70%
Typically drones are thought of as military weaponry or government spy toys, but drone technology offers utility companies a very real alternative to dangerous inspections and maintenance.  Drones can survey difficult terrain, signal signs of mechanical defects and provide for early warning initiatives.  Operating costs are relatively low and drones demonstrate far superior inspection speeds than many traditional methods.  Utility companies best be ready to adapt to a new era of drone oversight and take full advantage of this budding technology.