SEFCOR has been designing substation connector solutions since 1971.  They offer welded, bolted and compression fitting and connectors that have been the industry standard spanning more than 4 decades.   With over 20,000 standard and special designs available, SEFCOR already has a connector for most applications.  Here are 5 more that you may have missed!
(1).  PRE-FABRICATED PRODUCTS –   SEFCOR manufactures pre-fabricated bus runs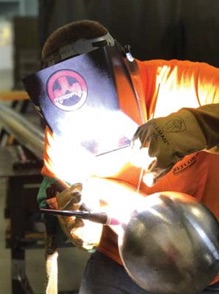 with welded expansions, terminals and other connector requirements.  They also fabricates pre-assembled A-frames, jumpers and outriggers to suit each customer's individual needs. This provides easy field installation and can help lower the total man hours required for the job.
(2).  SEFCOR's EHV fittings / connectors are available for 230, 345, 500 and 765 kV Applications.  They arrive ready to install for corona free applications. These connectors require little to no field prep as all surface areas have been properly finished during the manufacturing process.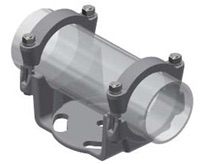 (3).  SEFCOR INNOVATES – Their dive into 3D modeling has proven to be a benefit for many customers. With in-house 3D modeling software, they are able to provide models to suit your engineering and designing needs.  If you need it, they can design and build it!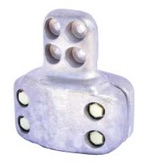 (4).  SEFCOR SPECIFIES – Because of the depth of their engineering and technical support department, SEFCOR can confidently help you select the right connector for virtually any application. They also assist with general technical information, installation instructions, current ratings, and drawings.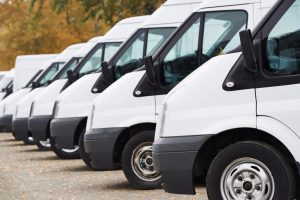 (5).  SEFCOR DELIVERS – They have built a solid reputation around fast, accurate deliveries. They routinely fill your rush requirements and offer after-hours emergency service. With an on time shipping rate exceeding 99% and a commitment to service, their customers can count on their connectors shipping when promised.
Click here for the manufacturer's site